Brief on University of Mpumalanga (UMP)
University of Mpumalanga (UMP) established in 2014. The University has invested in improving South Africa's society as well as creating a sustainable environment.
How to apply to University of Mpumalanga (UMP)
Important note for student applying to University of Mpumalanga (UMP),Please check Application Instructions before applying
Before you apply to Wits you should have the following;
1. Proof of payment of your application fee (International applicants only)
2. Certified copy of your ID document(ID document compulsory for SA citizens – your application cannot be processed without a certified copy of your ID.
3. Exam Results: Grade 12 Marks are very important for your application. Your Matric June Marks is allowed to use to apply. Thus, have it on hand
4. Remember you will need a valid email address when applying either online or in a hard copy . Note that the following systems do not accept emails from some of the universities: Hotmail, Webmail, Ymail, Outlook and Live. It is advisable to create and use a Gmail address for the application.
University of Mpumalanga Application Fees
Step 1:  Get your application form.
You will be able to get application forms electronically from their website or from certain UMP campuses.  These campuses can be found here.
Once you have completed your application form, you may send it to UMP via email, post or hand delivery.
Email your application to studentapplications@ump.ac.za
or
You can post your application to:
The Registrar
UMP Mbombela Campus
C/r R40 and D725 Roads
Mbombela 1200
Step 2:  Complete your application form in full. you'll need an email address. you don't have one? Get an email address at this place. 
Step 3: Attach all supporting documents such as: birth certificate if required, previous school certificates and others
Along with your application form, you will need to submit your documentation. This includes certified copies of:
Final Grade 12 results (if available).

Grade 11 results (if currently doing grade 12).

A copy of your South African ID document OR passport for International students.

Academic Record and Certificate of Conduct if previously enrolled at another university.
that helps you to be in a perfect line for early acceptance from the University of Mpumalanga (UMP).
National Benchmark Tests
Please also be aware of NBTs and check with your university if you need NBT results to apply. You will also need to calculate your APS Score.
Download University of Mpumalanga (UMP) PDF's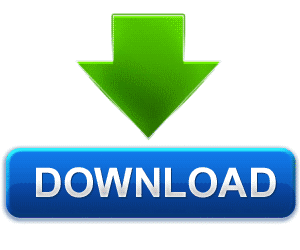 University of Mpumalanga Application 2018/2020 forms [Download]
Visit University of Mpumalanga web
See South African Government Universities Online Application
South Africa University of Technologies